Tipping Point - August 2019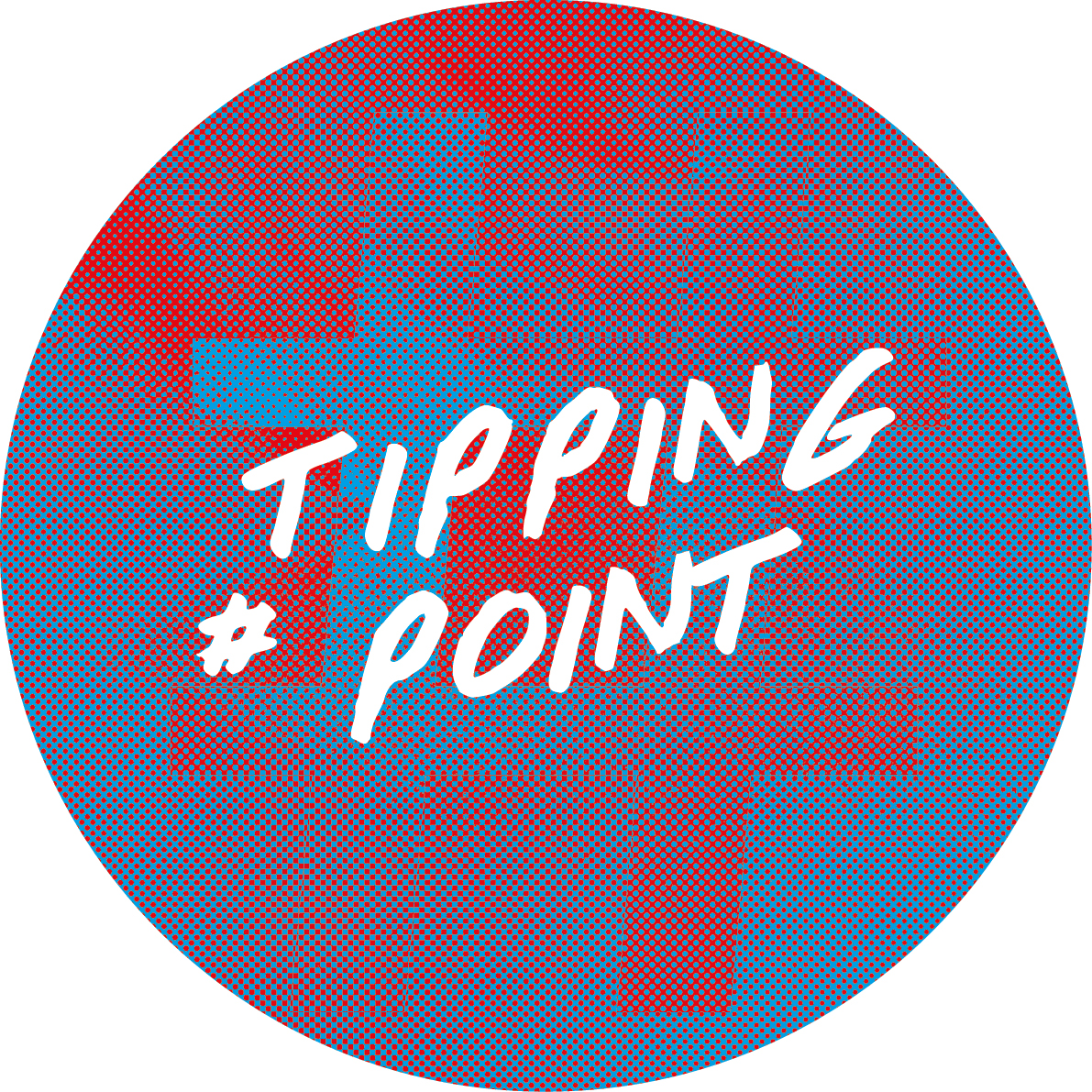 New collective!

Tipping Point is a collective of eight visual artist who are united on the base of the similarities in their vision as image-makers. We see ourselves as representatives of a changing society in which daily life is under pressure. We are all concerned with the question of what happens when tensions increase into a breaking point, from different motives and angles and with different forms of expression.

The title of the collective refers to the point at which a reversible change becomes irreversible, often with dramatic consequences. The tipping point is both challenging and frightening at the same time, and it is precisely in this field of tension that our work is intended to be made and shown. Our perspectives and forms of expression are as diverse as the ways in which a person may respond to tensions. This is how each of us reflects on the chaos in which we live and presents a mirror to our audience.

We will present ourselves for the first time as a collective during UNSEEN Amsterdam at Circle Art Space, Kerkstraat 67, Amsterdam.

You can find us on instagram: https://www.instagram.com/tippingpoint.collective.

This is who we are:







Lithuania - August 2019

The Truth is one of 25 selected projects for The International Photography Sympsoium NIDA 2019 in Lithuania. This means that my work will be screened during the "Futures and Intersections" competition winners' showcase on September 13th in Nida.


Fotofestival Lenzburg - April 2019

Fotofestival Lenzburg launched the following call: "Is beauty a way to endure the hardness of the world, or an instrument to be accepted? The search for beauty is a theme for people and our society. By thinking about images, we can break down clichés, discover and understand ourselves and our world. The Lenzburg Festival wants to draw the attention of all experts and amateurs to a theme that can be developed in many directions and encourages reflection".

The jury selected 60 of the approximately 450 participants and more than 4000 photographs submitted, including my Fleeting Fantasy. This work will be on display in the old town of Lenzburg from May 17th to June 17th.


...iets met ruimte - April 2019

Within a month the exhibition '... iets met ruimte' will open in Galerie Pictura in Groningen.

11 Photographers (1 duo) each consider the concept of 'space' in their own way. They explore the space both in and outside the image and together they push the boundaries of photography and of Pictura. The exhibition brings together a camera lucida, a clothing collection, an asymptote, a beam of light, an undercurrent, the truth and the course of the moon.

...iets met ruimte is a group of photographers who, in varying compositions and in different spaces, are regularly creating new exhibitions around the concept of 'space'. Their second exhibition is in Pictura. This time they are: Adrian Faes + Katharina Pöhlmann / Anna Witkowska / Arjan Post / Corine Hörmann / Goran Turnšek / Hanna Snijder / Jan Theun van Rees / Mariëlle Gebben / Mémé Bartels / Mo Verlaan / Sander van der Bij.

During this exhibition I will present the current state of affairs of my project #TheTruth. In this project my starting point is a recent abstract work. In 2018 I gave this work, a pink infinity, the title The Truth. In the project #TheTruth I try to look at this abstract pink image from all perspectives, to question it, to dissect it.

I cross my own work like a neutrino, offering different perspectives on The Truth, which, just like reality and fantasy, is constantly changing.

My presentation consists of more than just photographs.

Curious? Come to the festive opening on Sunday 12 May, at 3 pm. Or join us on Wednesday 12 June, at 8 pm. Then the Noorderlicht Fotosalon will head out to Galerie Pictura for a one-off event.


The Ostrich Research - March 2019

I was under the radar for a while. Or rather: I am still under the radar. Since September I have got the key to a new space that I could fully turn to my hand. I hardly understood what that meant and from that moment on I ended up in a tunnel full of building materials, tools and construction challenges.

Now finally the space is almost ready. I have a mezzanine with lots of daylight and storage space where I can work with my computer and printers. Downstairs is my studio with large work tables, a very high white wall, daylight and a floor that can get dirty. Adjacent to my room are two music studios and a liveroom. Those spaces are occupied by my fellow tenants, Gijs (www.audiogijs.nl) and Harmen (ao townofsaints.com and Electropoëzie).

So.... Now I am under the radar again, because all the ideas that arose in my head during the renovation must of course be processed into NEW FREE WORK. The name of the street we are in is Struisvogelstraat, so street of ostriches. I have therefore called my current study The Ostrich Research.

In short, this is what I am doing: if The Flux is a circle and reality is a square, how can I bring the two together?

My next exhibition is from 5 May to 16 June, in Galerie Pictura in Groningen. To be continued!