Groots in 't klein - June 2022

From 18 June to 10 September 2022, the exhibition 'Groots in 't klein' will be held in Galerie Bax in Sneek. All participating artists have been asked to submit works measuring exactly 20 by 20 centimetres. I have made 7 new sculptures for this exhibition. They are for sale in a special edition of 1.


Save the date: The Jam Session - January 2022

Coming up: Other Photographic Matters, The Jam Session. February 10 - 13, 12 - 5 pm, Hilton Rotterdam. With Birgit Matschullat, Els Kocken, Godelieve Krekelberg, Jasmijn Duterloo, Jessica Scholtes and me, Mariëlle Gebben.

"Now in its third year, Other Photographic Matters will take over the monumental space next to Hilton Hotel on Hofplein. In Other Photographic Matters, the work of six photographers who increasingly challenge the boundaries of photography comes together. This time they embrace the uncertainty inherent in the corona pandemic and create their work on the spot. From February 10 through 13, The Jam Session is studio and exhibition space in one. The role of the visitor depends on the then current corona regulations."

We will spend four days working in the empty space. We bring along ourselves, our vision, ourexperience and the materials we would like to work with at that moment. Depending on the restrictions, the visitor's role is either that of a spectator looking through the windows or that of a participant in the work process. As in previous years, we will demonstrate how we mix photography with other art disciplines.



Birgit Matschullat will bring piles of images from one of her long-term projects and start editing them.
Els Kocken will be working on a collage series around the concept 'Ceci n'est pas un complot'.
Godelieve Krekelberg plans to virtually wrap the Euromast with photographic images.
Jasmijn Duterloo starts a dance with the fingerprint of her recently deceased mother.
Jessica Scholtes takes on the challenge of creating large-scale work.
Mariëlle Gebben aims to show at least one new image every day.






Houstad IJlst - October 2021

Rabbit and I had a great time in IJlst, Friesland, the town where we grew up. I was allowed to set up a solo exhibition in Museum Houtstad, in a beautiful place with huge windows that looked out on my elementary school and the sports complexes where I used to play gymnastics, table tennis and tennis.

I showed a selection of my work from the past four years. Rabbit and my book were part of the exhibition. It was wonderfully crowded, with wonderful conversations, sales and my parents proudly dragging everyone to the exhibition. Rabbit, The Flux and I were at home.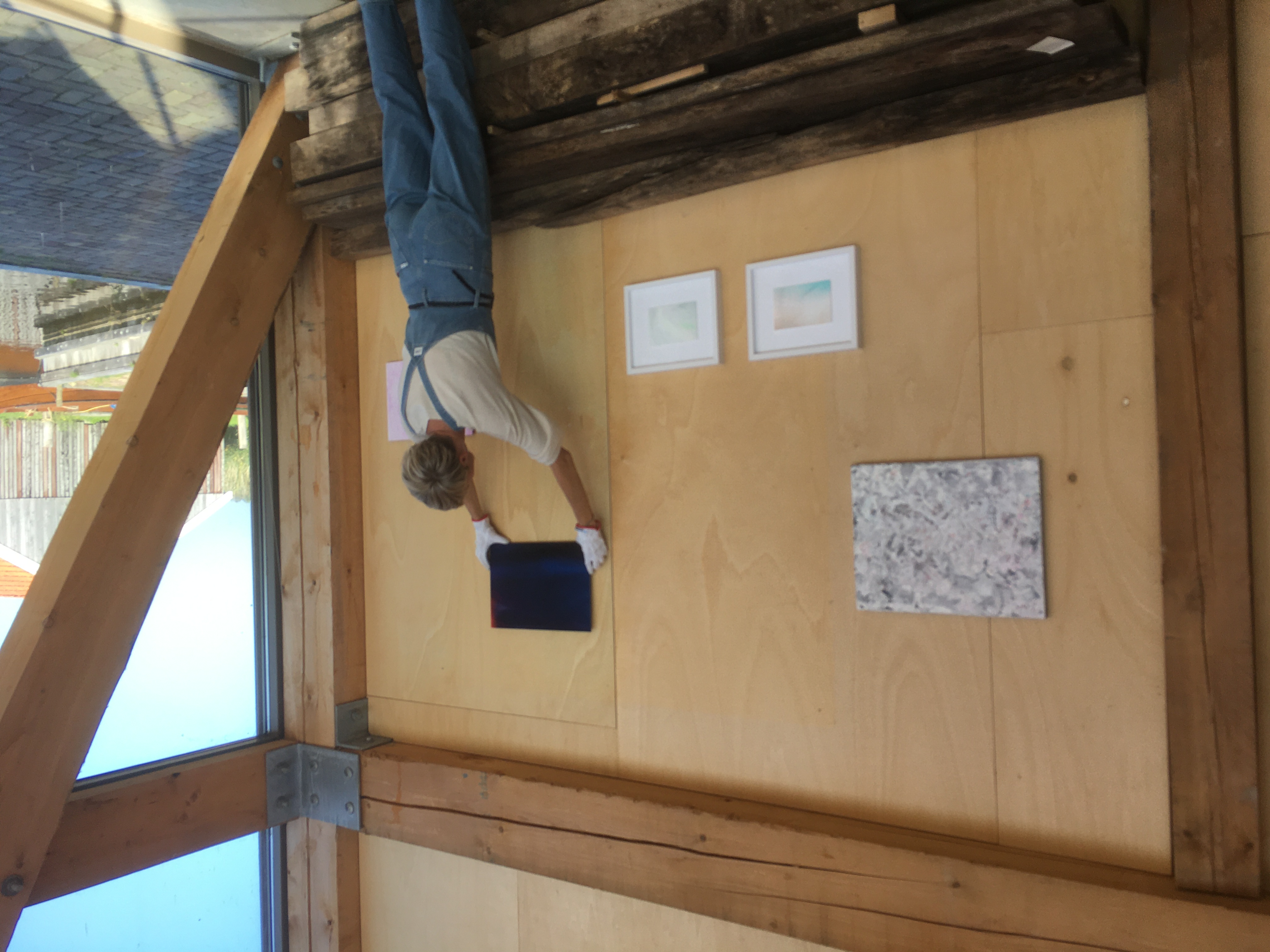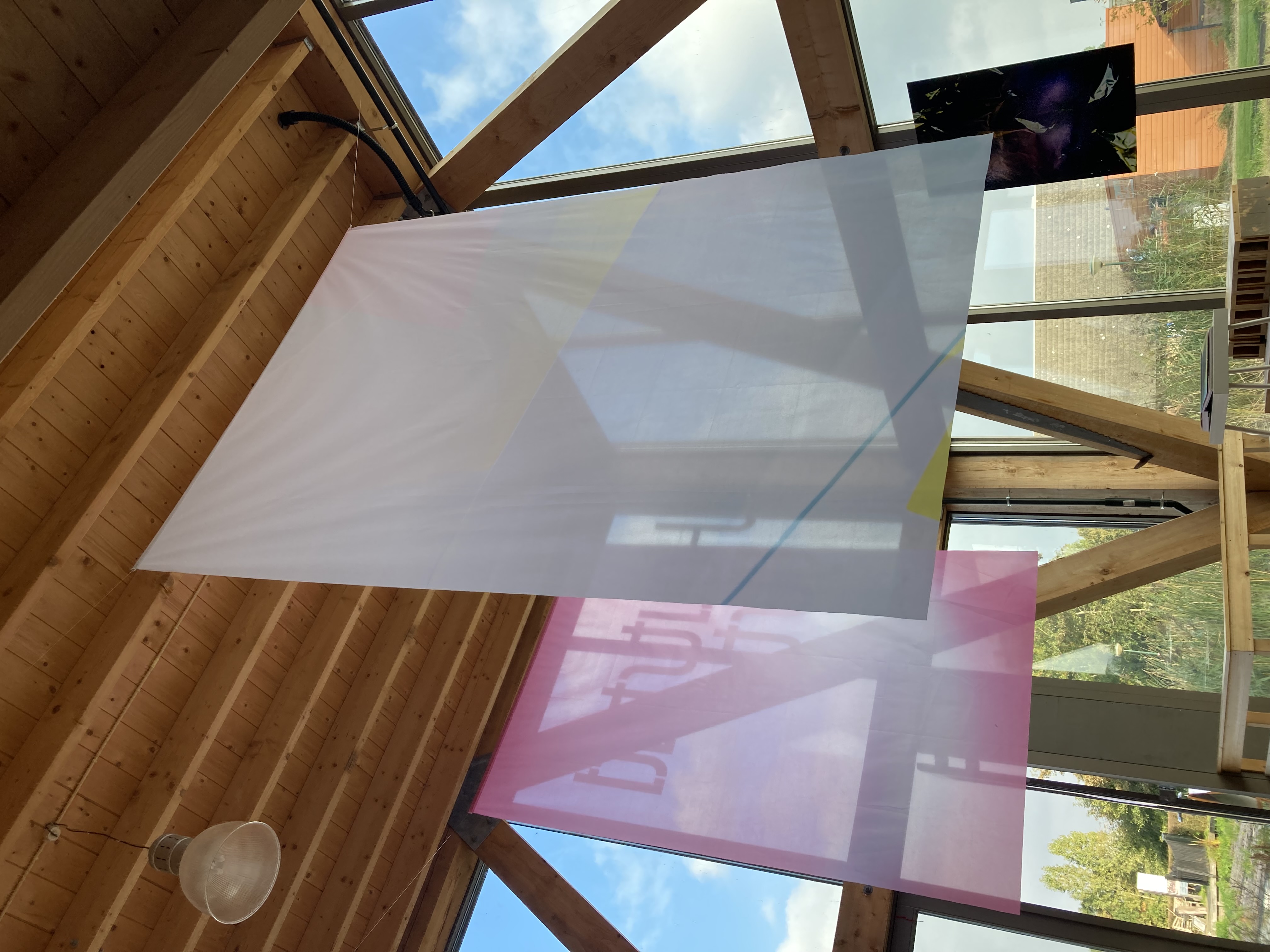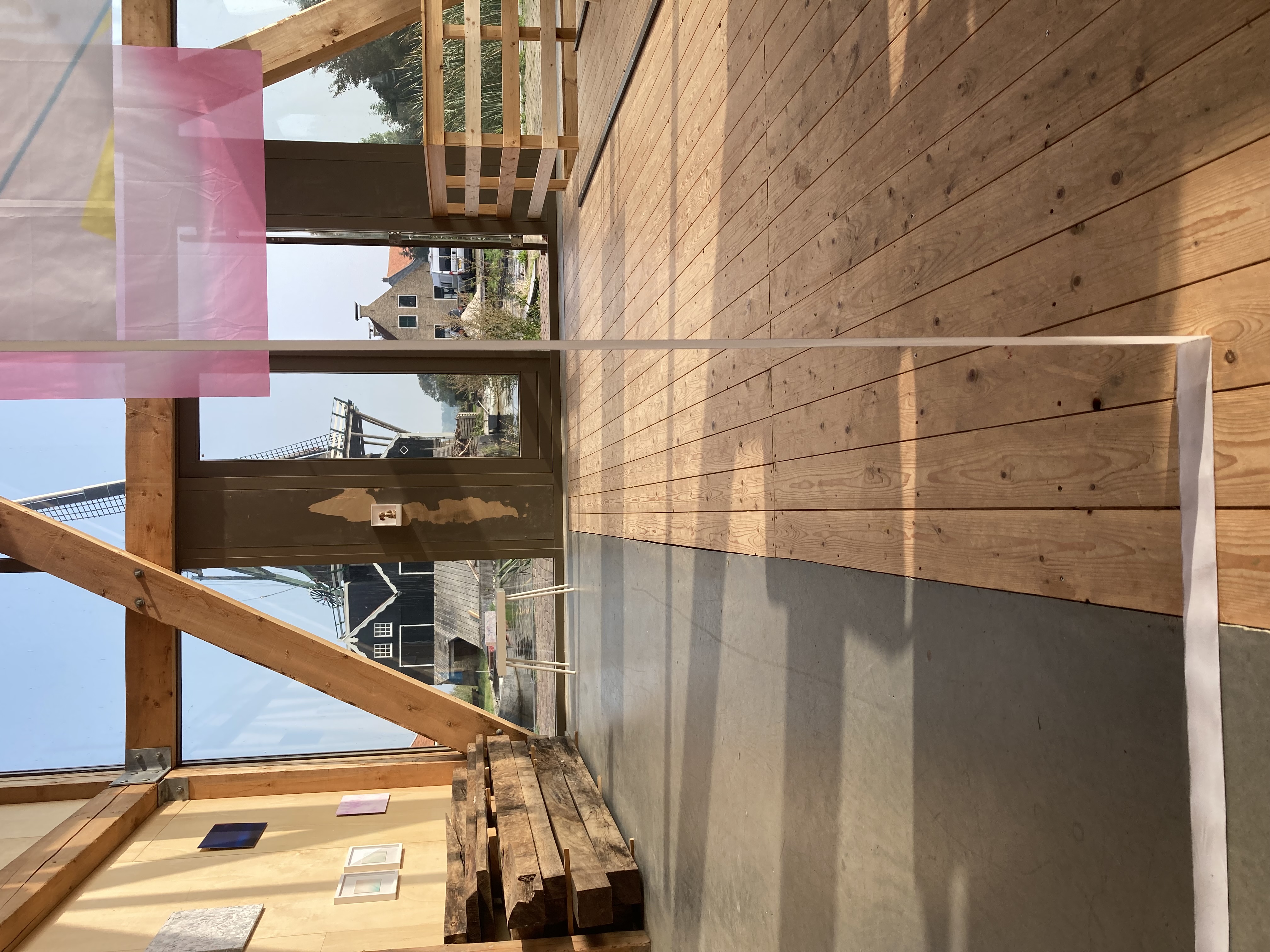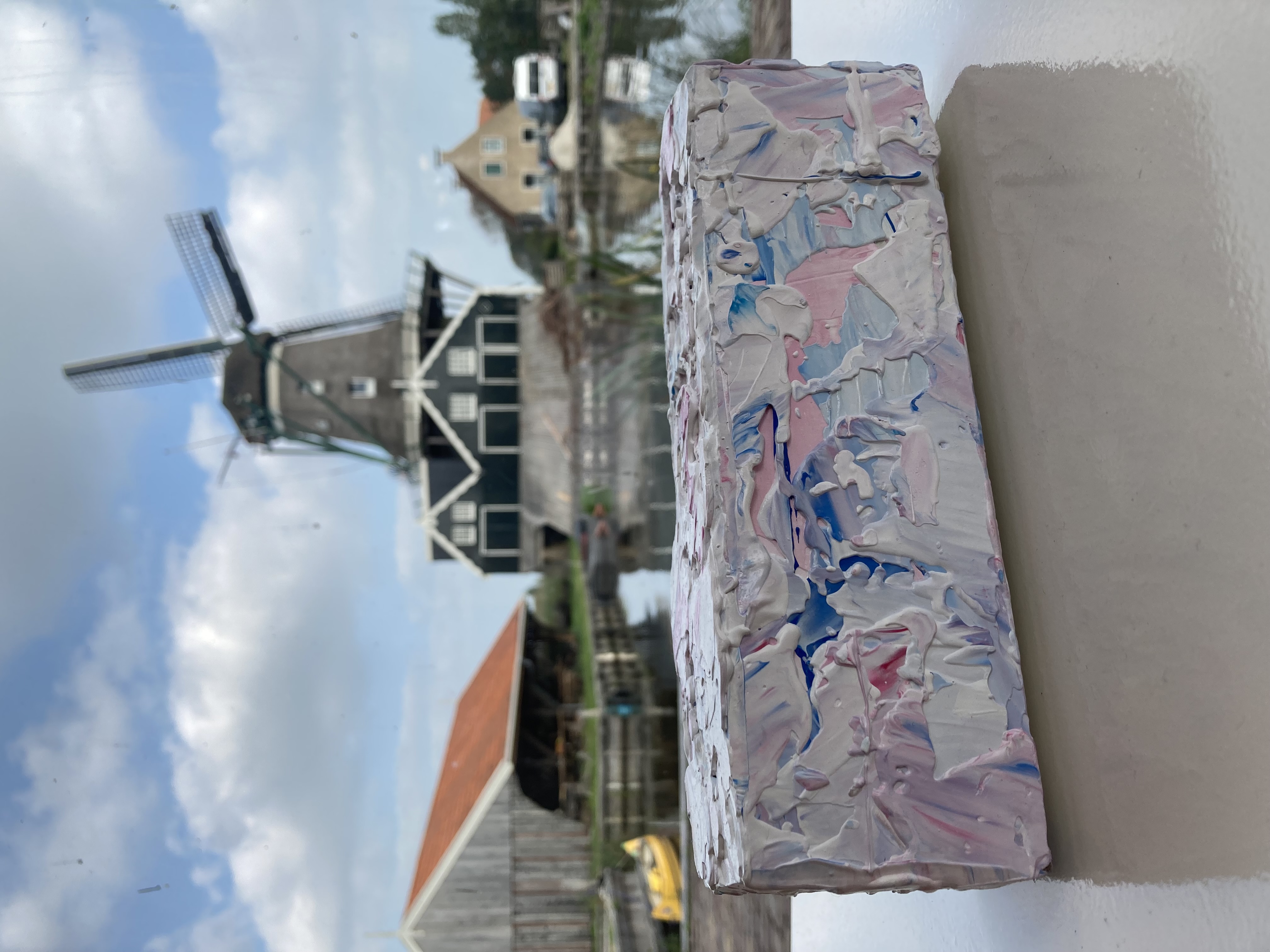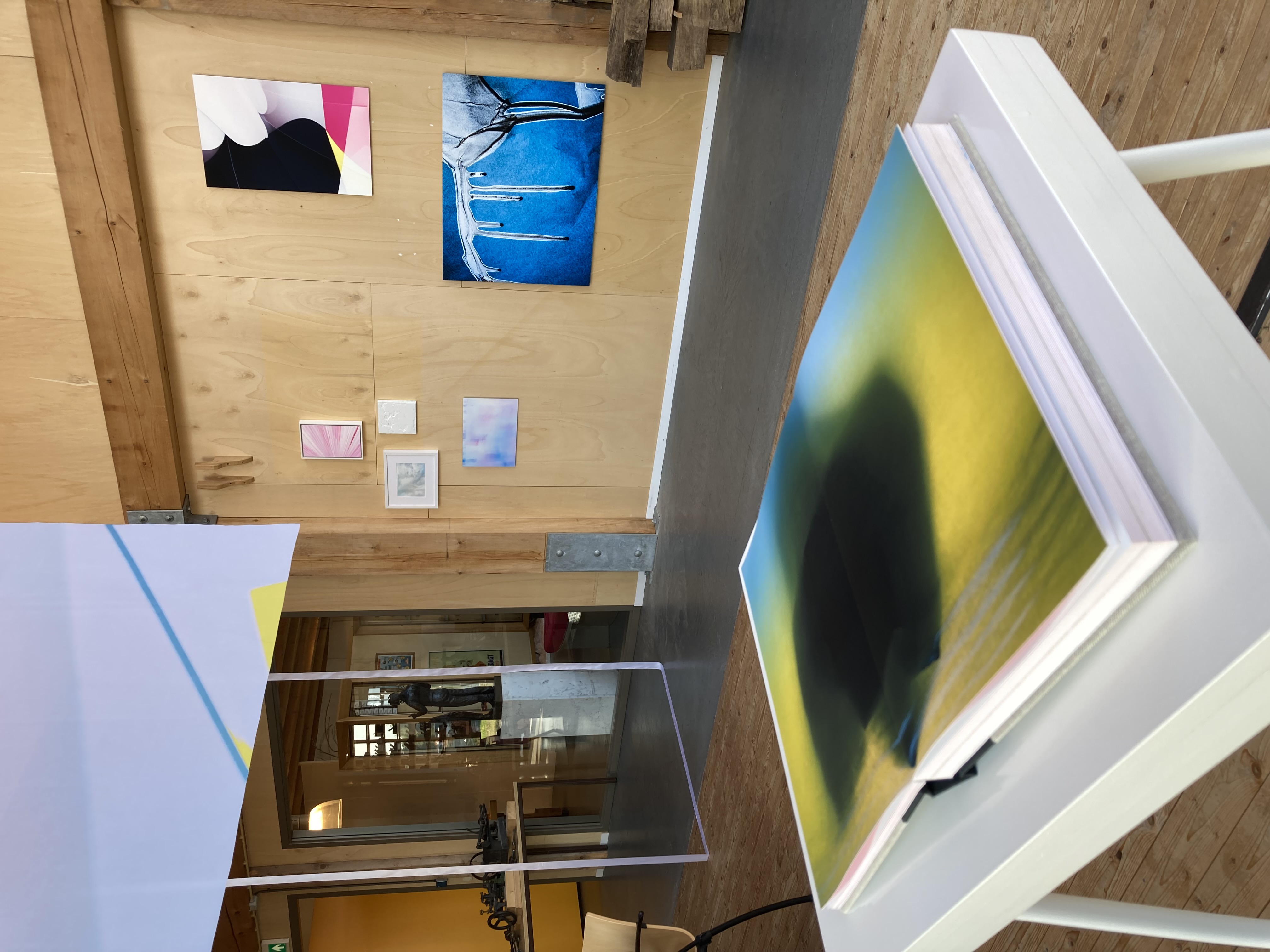 Rotterdam Art Week 2021 - July 2021

For the second time I exhibited with Other Photographic Matters during the Rotterdam Art Week at Hilton Rotterdam. Together with Arjan Post, Birgit Matschullat, Els Kocken, Godelieve Krekelberg, Jasmijn Duterloo, Jessica Scholtes and Matt de Groot. I showed work from my series Forever Chords, photographs and paintings with wax and oil pastel.